We took a Super Cat Ferry to Bohol from Cebu and stayed in a small resort in the Baclayon hills called Sunrise Sunset. It was out of the way from most things and a good place to rest & recuperate in. We were introduced to the owner, a Filipina artist-writer who lives in France, by my Uncle Claudio.
When we got picked up by the resort service at night I asked if we could go to a Seven Eleven and driver kind of laughed, "Ma'am there's no Seven Eleven in Bohol".
Bohol is quite a popular tourist place, but definitely still a lot smaller than Cebu.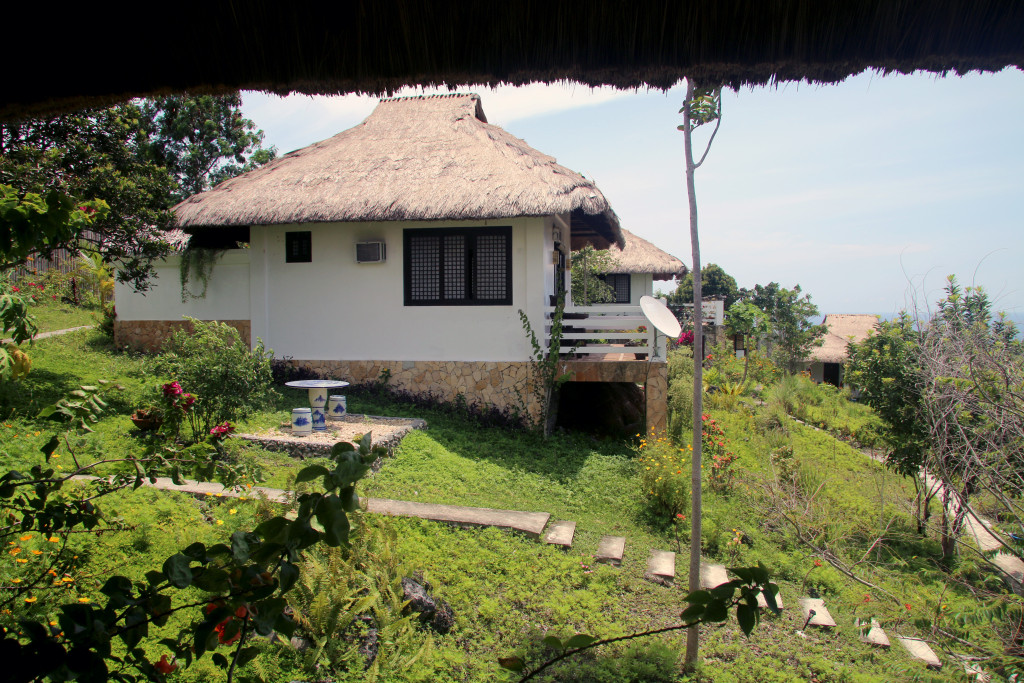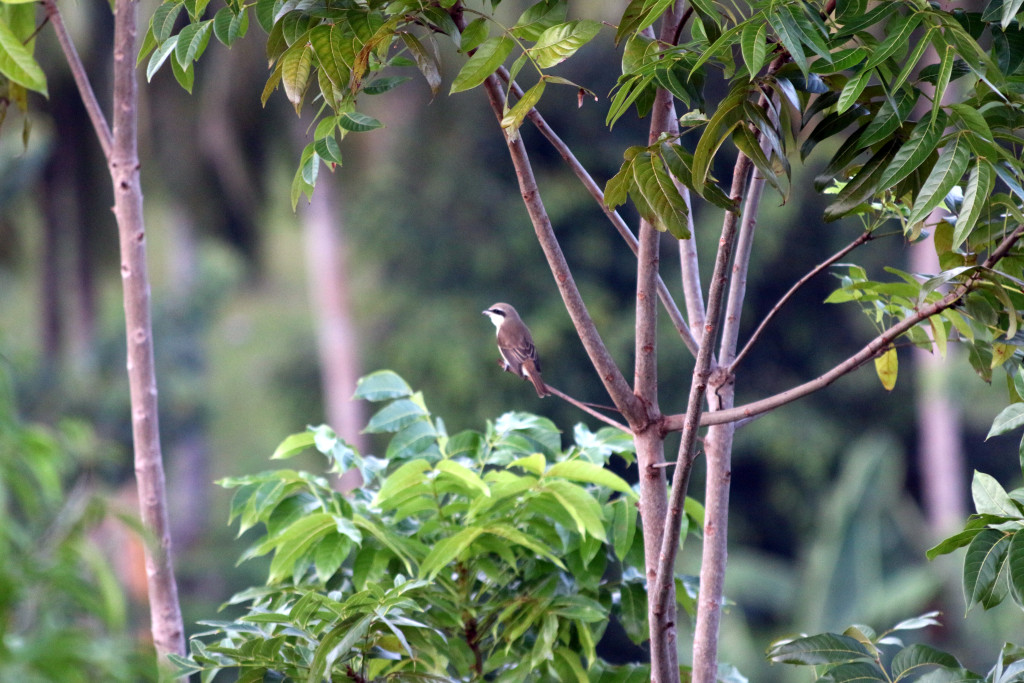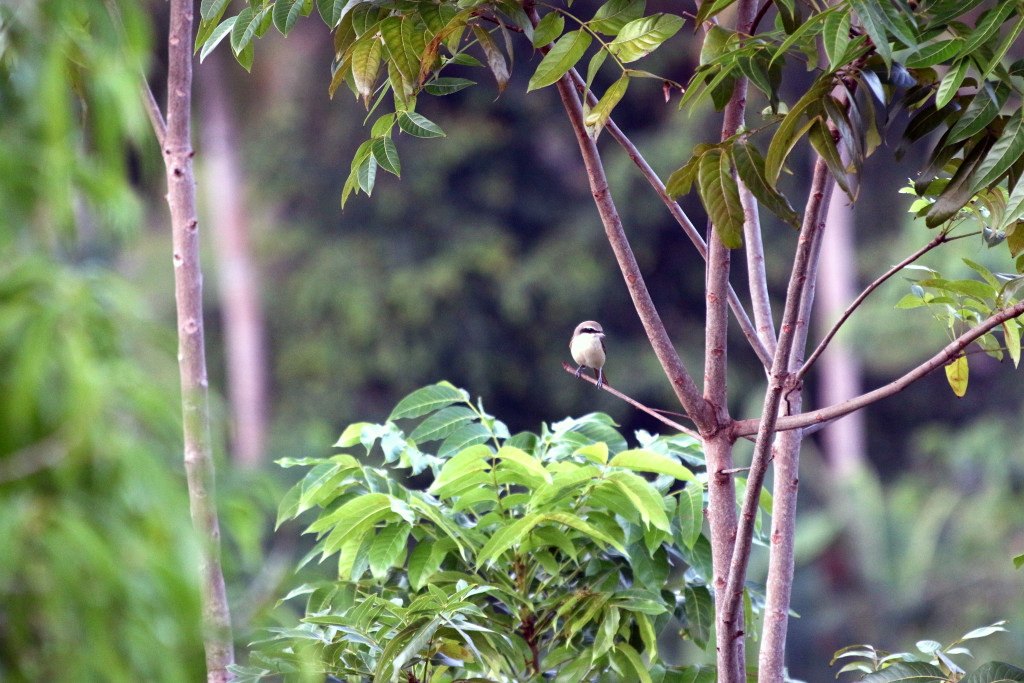 The daily fare was traditional Filipino – fried Bangus (Milk Fish) w/ Garlic Rice, which we got a bit addicted to. Bihon Soup (thin rice noodle in broth) and Achara (Shredded Green Papaya Salad in Vinaigrette) were on the house.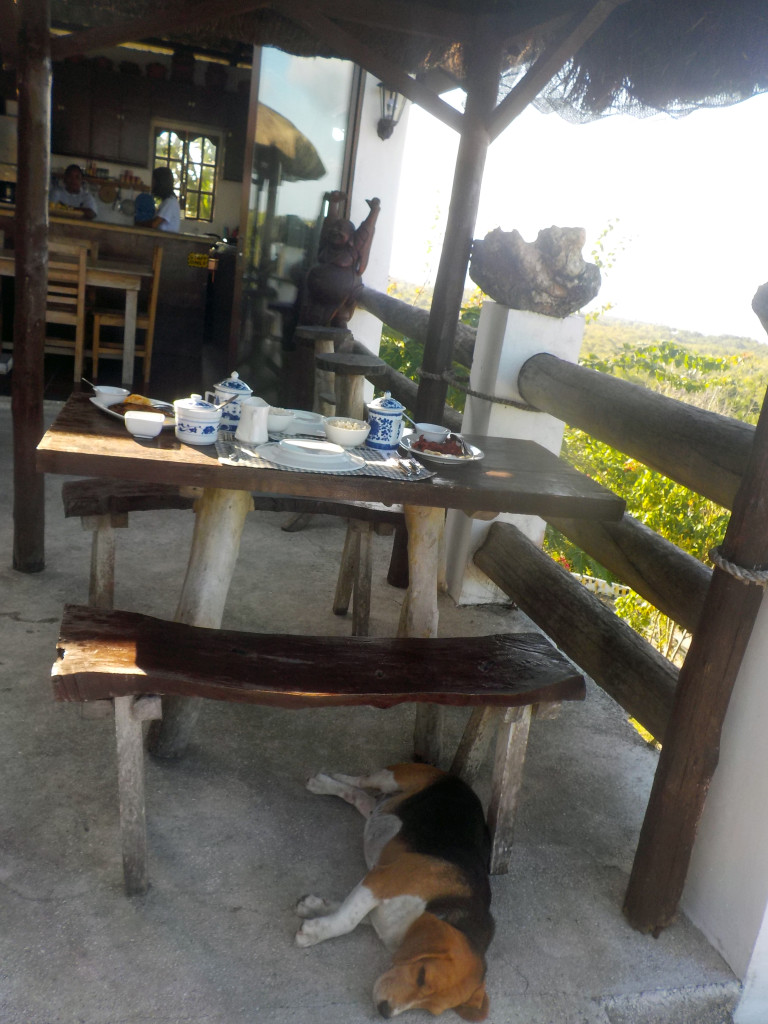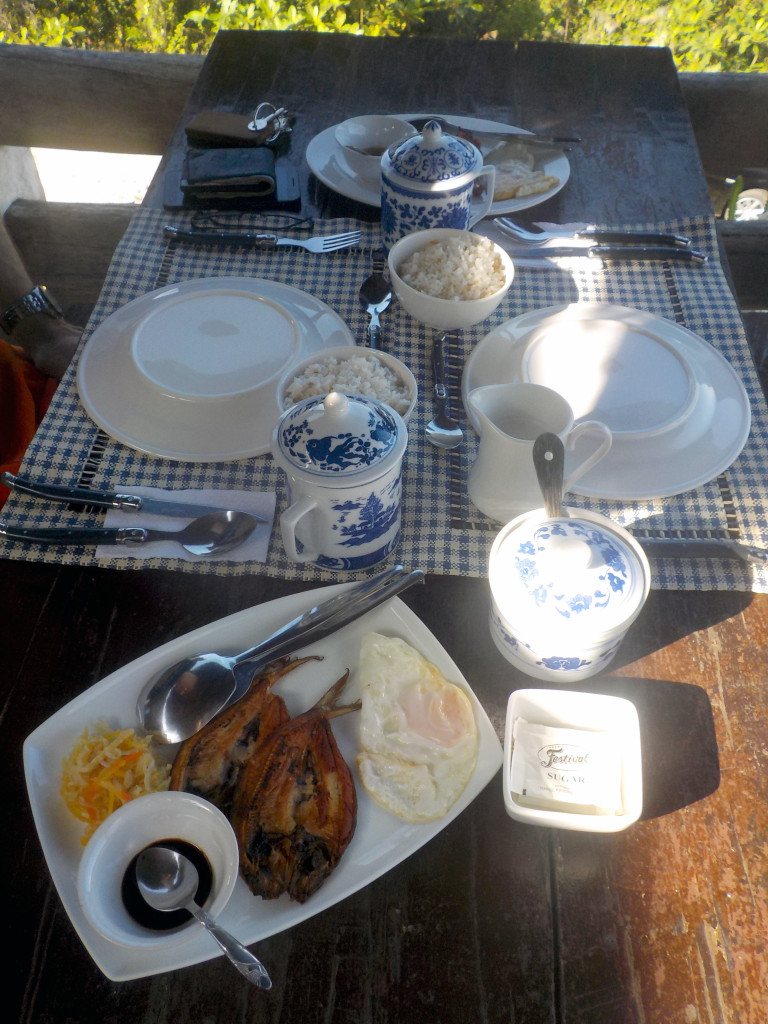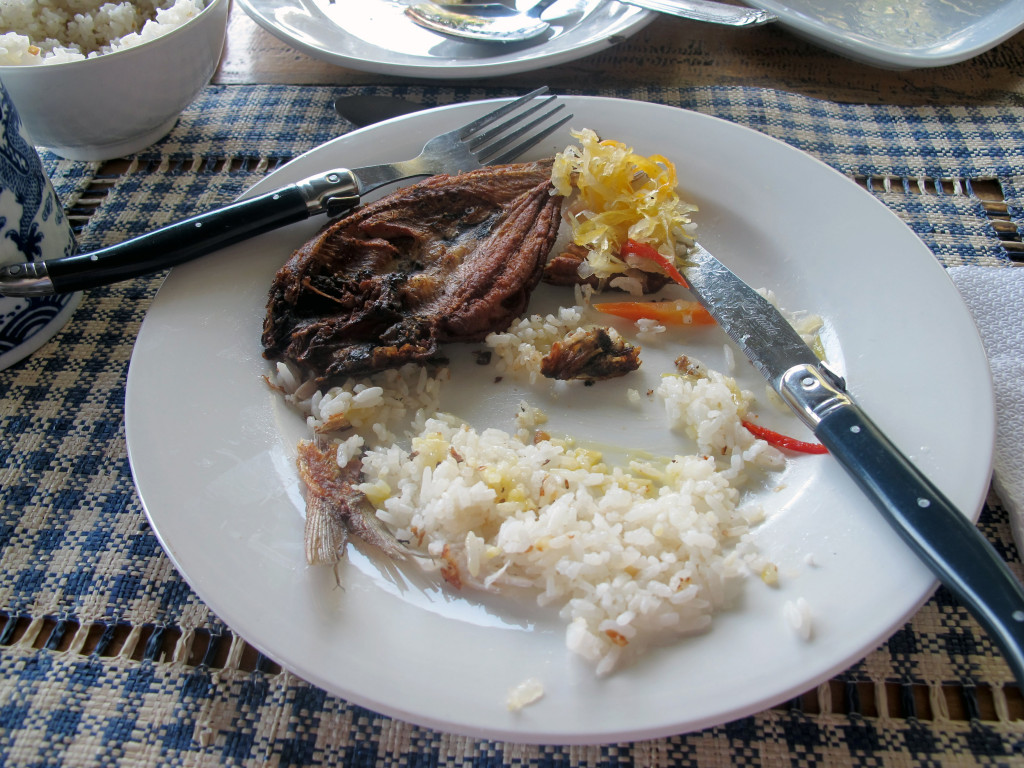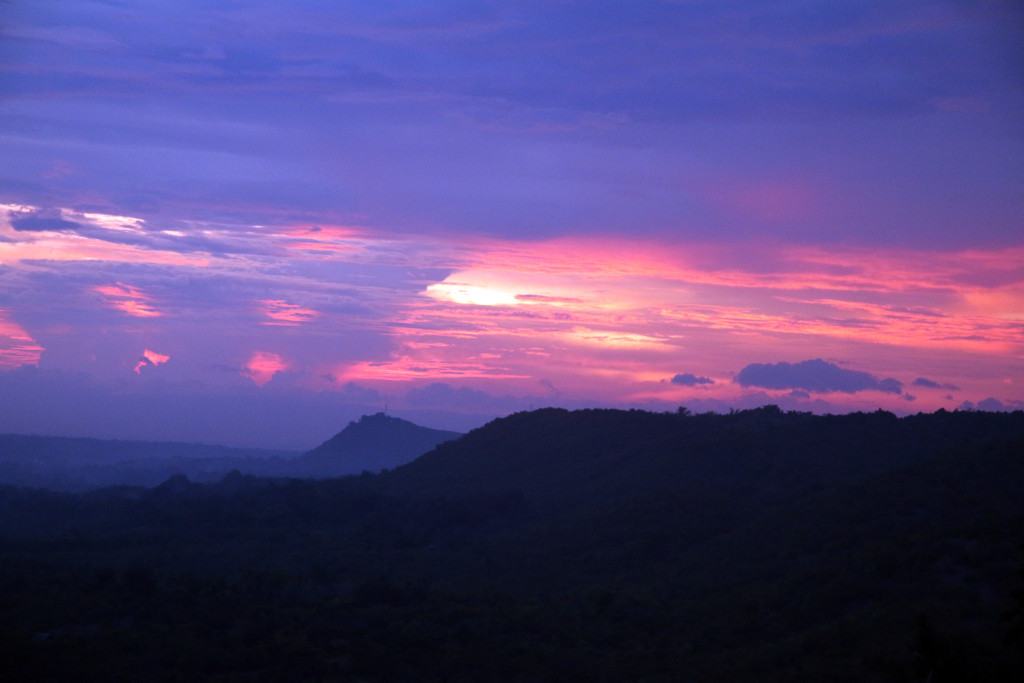 There was a small infinity pool as well which was open all day & night. A good place to just relax, be lazy and do nothing. We actually tried to catch the sunrise and sunset most days, just because…. 🙂